Easy Payments & Convenient Options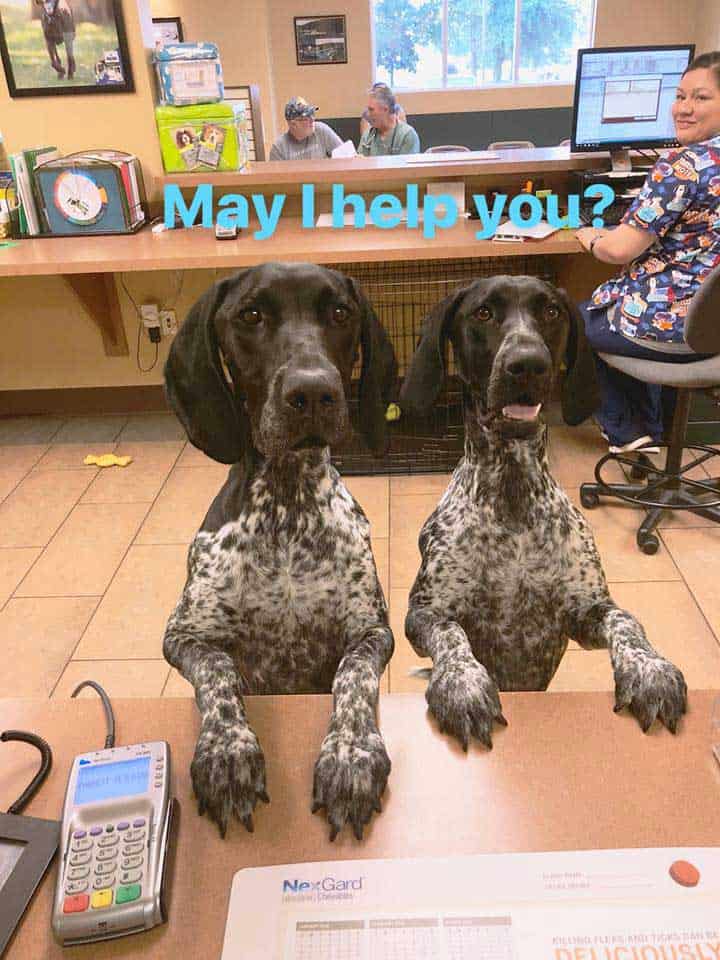 Parrett Veterinary Clinic offers world-class veterinary care at very reasonable rates for all types of pet owners. For your convenience, we are pleased to offer a variety of payment options for veterinary services.
While we do require payment at the time of service, we accept any of the following methods of payment: cash, debit, and personal check with appropriate identification. In addition, we accept these credit cards:
VISA®
Discover®
MasterCard®
American Express®
The account holder of checks or credit cards must be present for processing. For questions about your veterinary fees or to discuss payment options, feel free to contact our office.
---
CareCredit®
We're pleased to offer our clients CareCredit No Interest Payment Plans. With CareCredit, you can say "yes" to the best treatment for your pet immediately and pay for it over time with low monthly payments that fit easily into your budget. Care Credit also lets you pay on any account to the clinic directly from your desktop or mobile device any time, any day, anywhere. Simply click on the Pay Now button below!
Like a credit card, but better. CareCredit works just like a regular credit card, but is exclusive for health care services, offering no-interest and low interest payment terms, zero hidden fees, and low minimum monthly payments. You can use your CareCredit card over and over for all your pet's follow-up care, as well as annual exams and vaccines. Parrett Veterinary Clinic offers select payment plans. Please contact the clinic to discuss the specific plans we offer.
---
Pet Insurance
Many owners purchase pet insurance to help them afford veterinary health care. The staff of Parrett Veterinary Clinic is pleased to provide you with copies of your pet medical records for submission to your insurance company. Simply discuss the matter with the receptionist at your next appointment or contact us for more information.
The following is a list of pet insurance companies you might like to explore:
Please research these companies thoroughly, or visit the Pet Insurance University to help you evaluate which pet insurance plan is best for you and your pet.
We also recommend these AAHA pet insurance articles including a buyers' guide, information about the cost of veterinary care, and help choosing an insurance plan .
Parrett Veterinary Clinic: affordable, world-class service for animal companions.