Coupons and Promotions
SIZZLING SAVINGS ON SENTINEL SPECTRUM
Rebates are available now while supplies last!
Did you know that your pets should be on year round parasite control, even if they're "indoor only"? Parrett Vet offers significant savings on 6 and 12 month purchases of Spectrum for your dog. In addition to our price breaks, you will receive a $10 mail in rebate on 6 pack purchases and a $50 mail in rebate on 12 pack purchases. Call us today for your refill!
Simparica Rebate
Ticks and the diseases they transmit are becoming increasingly prevalent in the Midwest! Get your mail in rebate for $15 on 6 doses or $35 on 12 doses when you purchase Simparica today.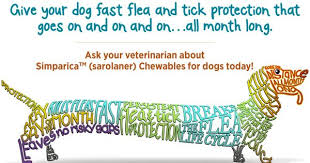 Promotional Pricing: Revolution for Cats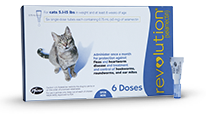 ​
Call today to protect your cat and save! Buy 6 doses and get 2 free or buy 9 doses and get 3 free. When combined with our additional discounts on packages, there has never been a better time to buy!
Hills Science Diet Special Offers
Visit their website for special offers and coupons!
SNSI Discount Spay / Neuter Voucher
Limited-income pet owners pay $20 per surgery after meeting eligibility requirements. Get the highest quality surgery for you beloved pet right here at Parret Vet with your SNSI voucher. To see if you qualify financially, visit the SNSI webpage here.
*If your pet is not already current on their Rabies and Distemper combo vaccines, those will need to be given at the time of the surgery for a minimal additional fee unless your voucher specifies otherwise.
Elanco Rebates
Atopica: Save $20
Adequan: Save $20
Percorten-V: Save $40
Comfortis: Save $25
Osurnia: Save $20
Galliprant: Save $10-$30
Access your rebates by clicking here.
Metacam Rebate
Get $5 to $10 back after your next Metacam purchase when you use the rebate offered at the clinic while supplies last.