Latest News
Now Hiring: LVT / RVT for Dental & Surgical Departments
Parrett Veterinary Clinic in Plymouth, Indiana, is looking to immediately add an additional surgical and dental LVT / RVT. PVC is a fast-paced clinic where we see patients by appointments & on a walk-in basis. We pride ourselves in providing the highest level of care with state-of-the-art equipment at very affordable rates. Our staff members must be highly self-motivated, work quickly, efficiently, & be constantly learning to improve their techniques & knowledge. Excellent organizational, communication, and record-keeping skills required. Our hospital management software is Avimark. Experience with this program is helpful but not required. Candidates must be licensed. Responsibilities include, but aren't limited to:
Surgery set-up & break-down, stock surgical supplies
Maintain thorough disinfecting & sanitation standards
Restrain animals
Prep animals for surgery
Monitor patients under anesthesia
Place IV catheters
Venipuncture
Setting & maintaining fluid rates
Monitor hospitalized patients
Give medications as directed
Digital radiology
Ultrasound
Cold Laser therapy
Anticipate needs of patient & DVM.
Assisting in exam rooms as needed
Thorough & accurate medical records keeping
Excellent client communication that reiterates veterinary recommendations
Active participation in team cohesiveness
Provide a comfortable & nurturing environment for hospitalized patients
Scheduling would typically be a 5 day work week with Wednesday and Saturday rotations. We offer full benefits that include vacation days, retirement plan, pet care discounts, & much more. Holidays and Sundays are rotated amongst staff throughout the year on an as needed basis and come with additional pay benefits. Simply attach your completed clinic application and a copy of your resume to an email and send them to info@parrettveterinaryclinic.com.
Is You Pet Scratching?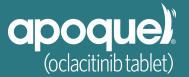 If you pet has allergies, tracking their symptoms before and during treatment can help determine if prescribed medication if effective. Print out this convenient Itch Tracker, fill it in, and bring it with you to your vet visit.
Pet Ownership and Substance Abuse
Having pets in the household and allowing your children to take an active role in providing essential care to them gives children a sense of responsibility. It also helps foster emotional development. in children and help prevent substance abuse later in life. If you or someone you know is suffering from addiction, please visit addictionresource.com for more information or call 1-800-662-HELP (4357).
Smoking: Let Your Pet Be Your Motivation
Let your pet motivate you to quit smoking!
We've all been told how terrible smoking is for us and seen the evidence. Our personal health is often enough to motivate us to quit. But for many, that reason is just not good enough to kick the habit for good. Knowing that the ones we love will benefit from us kicking those bad habits to the curb can be enough motivation to finally give it up. Ask yourself "how does smoking affect my pets?" and if you read that link and decide you want to give it a try, visit quitsmokingcommunity.org for useful tips.